The last meeting was held in South Hampton on the 31st January 2016 and had a wonderful turn out. Piercers travelled from as far away as Scotland  and Holland
UK Piercer Meet Up – Southern Social – 31/01/2016 Minutes
Discussion Topics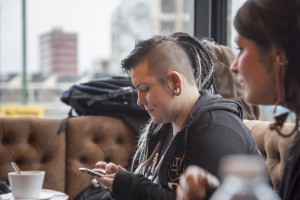 1. UKAPP Membership Criteria
2. FGM/FGP
3. UKAPP Membership Perks
4. Daith/Migraine Discussion
1. UKAPP Membership Criteria
An open discussion was held to discuss minimum membership criteria. As well as the PHRS scheme that was put forward to following points were raised to be added:
* Vacuum Autoclave
* Non-porous surfaces and floors in piercing area
* There is to be no judgment made based on a piercers technical ability
* Protected thread insertion for fresh piercing – Internal, External with guide pins or cannula covering threads or Threadless
* No plastics used for fresh piercings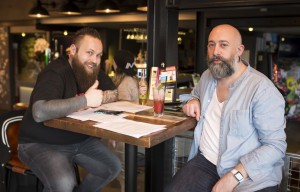 * Fresh gloves used for every client
* A valid First Aid and CPR certificate must be held and renewed when certificate lapses rather than annually
* Blood Borne Pathogens/Infection control certificate must be held and renewed when certificate lapses rather than annually
* Jewellery must meet minimum implant grade materials
* No reprocessing of jewellery. Every piercing must have a brand new piece of jewellery
* Jewellery to be dismantled to component parts before sterilisation
* Sterilisation procedure must be written and held on premises
* Daily Helix tests as a minimum
* A sterilisation logbook of each cycle and cycle contents must be kept
* Sterilisation log book to stored on cloud storage – either transferred via USB or photographed
* No pressure cookers allowed for sterilisation
* Autoclaves must have printouts or chemical integrators must be used with each cycle
* No piercing guns allowed
* Autoclave must receive a service and certification at least once annually
* Members may not advertise the ability to fix any medical condition
* Sterile gloves are not a minimum criteria
2. FGM/FGP
Raph from Extreme Needle has created a group called Hate Hate to start the process of changing legislation to allow FGP within the UK. Raph brought along Andrex who has extensive Legal knowledge and explained to us what they have achieved so far. Raph explained that the since April 2015 FGP has been illegal and can carry a 14 year jail term and registration on the sex offenders register, also that the UK and French governments are working
together to tackle the issue of FGM and the French government has convicted over 100 people but the UK government hasn't convicted anyone. Due to the lack of UK convictions Raph explained that a worry of a piercer being made a scapegoat is a very real possibility, especially in areas with high ethnic diversity. Statistics state that around 12% of the UK population are victims of FGM (although when asked where these statistics were from Andrex informed us this is one of the questions she has put in the POI request she has made).
Andrex explained to us that she has been placing Freedom of information requests to the World Health Organisation to find out where they are getting the data that they have used to put together the legislation in the UK. Once Hate Hate has this information they can work towards combatting the restrictions placed on our idustry. This is a mammoth task as the World Health Organisations nearest office to the UK is based in Denmark and as such they don't fall under UK law. As Andrex is not a piercer she is able to place these FOI requests free of charge as she has no professional interest. This is an amazing resource for the piercing industry as FOI requests cost tens of thousands of pounds each.
The process of bringing FGP back to the UK will be a slow one and the UKAPP ask that any piercer who can help Hate Hate to please do so. Hate Hate request that information is kept out of the public eye for now to allow them time to build momentum with their movement.
The issue of informed consent came up and it was recommended that all piercers research informed consent form the medical world.
Informed consent definition provided by
http://medical-dictionary.thefreedictionary.com/informed+consent
"informed consent consent of a patient or other recipient of services based on the principles of autonomy and privacy;this has become the requirement at the center of morally valid decision making in health care and research. Sevencriteria define informed consent: (1) competence to understand and to decide, (2) voluntary decision making, (3)disclosure of material information, (4) recommendation of a plan, (5) comprehension of terms (3) and (4), (6) decision infavor of a plan, and (7) authorization of the plan. A person gives informed consent only if all of these criteria are met. Ifall of the criteria are met except that the person rejects the plan, that person makes an informed refusal."
If anyone would like further information please contact Andrex at hatehate.co.uk@gmail.com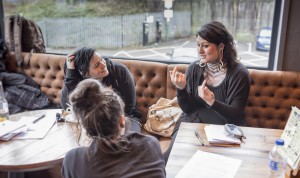 3. UKAPP Membership Perks
An open discussion was held to see what the piercers of the UK would like to get back from the UKAPP. The following topics were raised and the UKAPP will begin attempting to gain these for its members:
* Jewellery discounts
* UKAPP sign Usage
* UKAPP watermark usage
* A database of members accessible by the public
* Standardised paperwork – Aftercare sheets, consent forms etc
* Recommended Practice
* Piercer specific insurance – Possible discount incentive
* Stock Specific insurance
* Public Outreach program
* Autoclave purchase/service discount
4. Daith/Migraine Discussion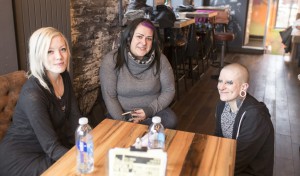 The current issue of daith piercings being linked to curing migraines was discussed. The general consensus was that this will all blow over. A main point that came up was that everyone agreed that no piercer should be advertising the ability to cure any medical condition as piercers are not medical practitioners.
If anyone would like further information on any of these subjects or to request a subject be brought up at a future event please contact information@ukapp.org.uk