Shop
The UK Association of Professional Piercers (UKAPP) 2023 annual conference will take place:
24th – 26th September 2023
Venue:
The Edwardian Manchester
A Radisson Collection Hotel
Free Trade Hall
Peter Street
Manchester
M2 5GP
Members tickets – £150 (please use the link in your email)
Non-members tickets – £180
Three days of piercing-related education including: safe working practices, piercing techniques, piercing history, body jewellery and many other industry-relevant subjects. Your ticket also gives you access to our jewellery expo, which allows you to purchase jewellery from some of the world's best body jewellery manufacturers. We hope to see you there!
All attendees must be piercing industry professionals and over the age of 18. Counter staff are very welcome but will only be permitted to attend non-technique based classes.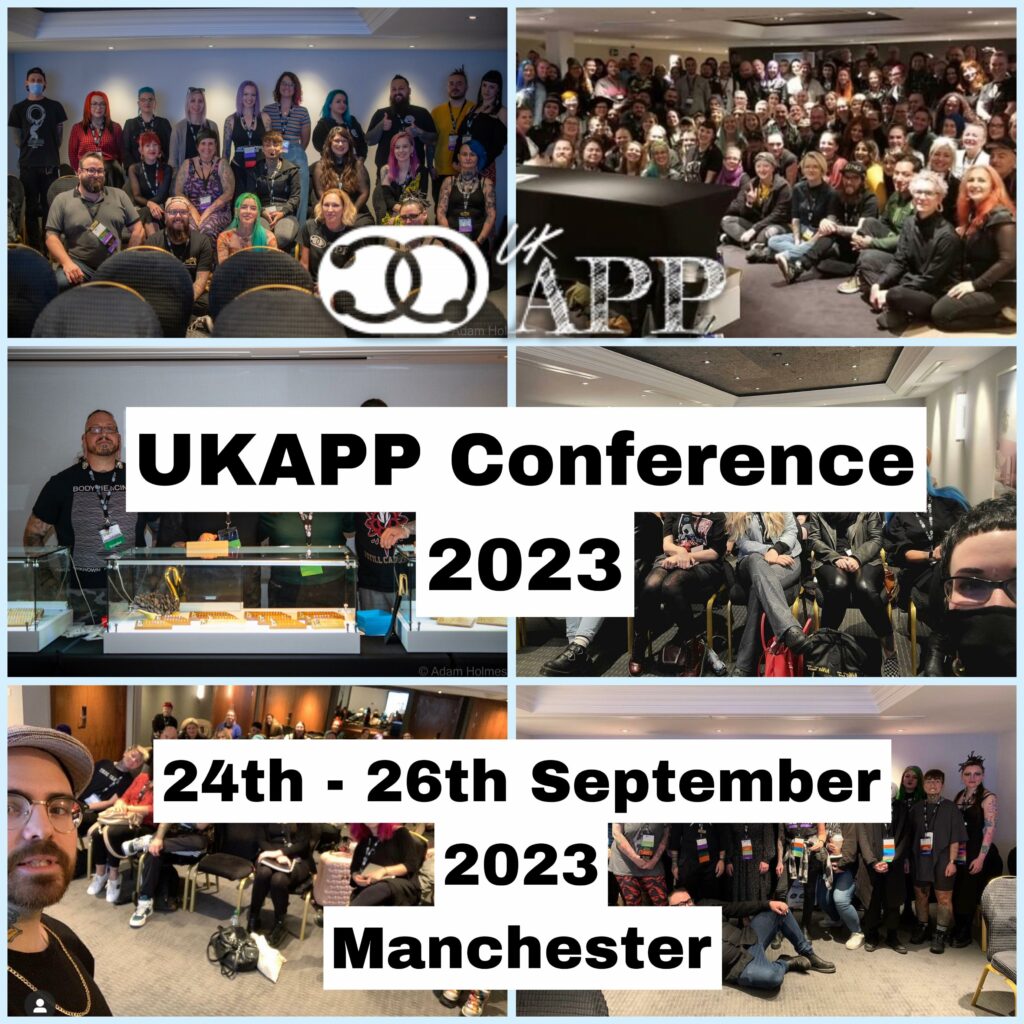 Showing the single result