This year's UKAPP annual conference was held in the Radisson Blue in Birmingham, over the two days of Sunday 4th and Monday 5th of September.Was a total hit!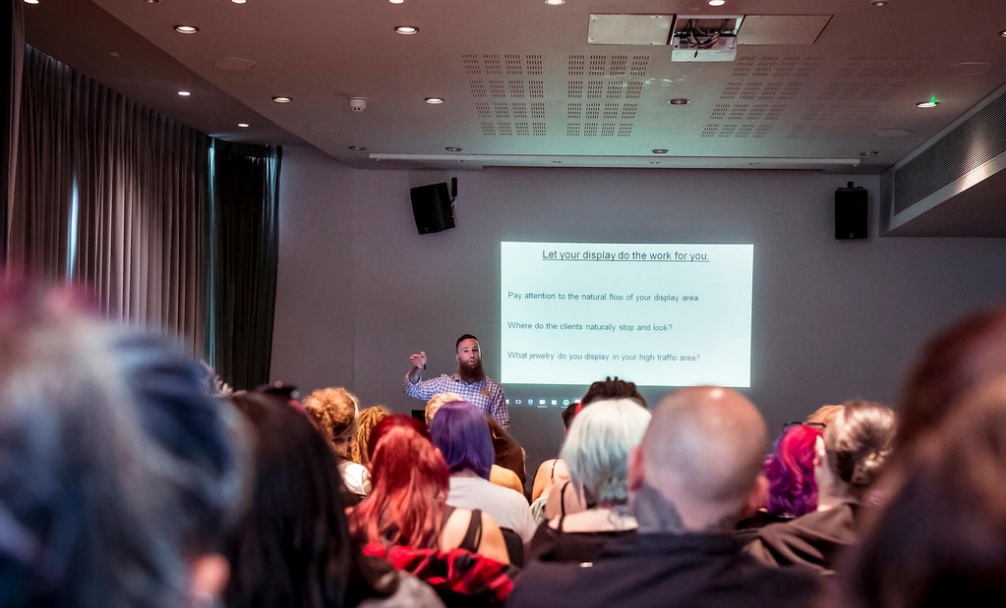 With the second floor dedicated to the UKAPP, its plush surroundings helped keep the atmosphere cozy but still professional. As you entered the hall space visitors were greeted by the welcome desk, staffed by both members of the board and a handful of the kindest volunteers. Here you were able to buy raffle tickets and have any questions answered about classes, times and locations etc. Wrapped around this area was the vending space, two huge spreads from both our friends at Industrial Strength UK – the official UKAPP sponsor – and the delightful crew from Lovely Lobes, who traveled across from Germany to show their support. Registration went swimmingly, with attendees receiving their wristband. A soft material keepsake indicating attendee or volunteer.
DAY ONE
First up was Brian Skellie with 'Asepsis and bevel theory'
Next up was Paul King addressing 'Female genital piercing versus female mutilation' again a very empowering response.
Following right after was Ryan Oullette teaching us Brits how to 'Upsell jewellery'.
Last of the first day was Luis Garcia providing surface piercing technique.
By the end of the first day, with venue space slowly emptying, the overall feeling was sheer pride tinged with an indescribable energy. What an experience, so many attendees, so many wonderful comments.
DAY TWO
Began with Ryan Oullette and 'Ear piercing fundamentals'.
UKAPP board to make an announcement.
Luis Garcia to give his last class, 'Advanced ear piercing'.
The event finale had local Matt Lodder, a historian and anthropologist in the field of body modification, piercing and tattooing.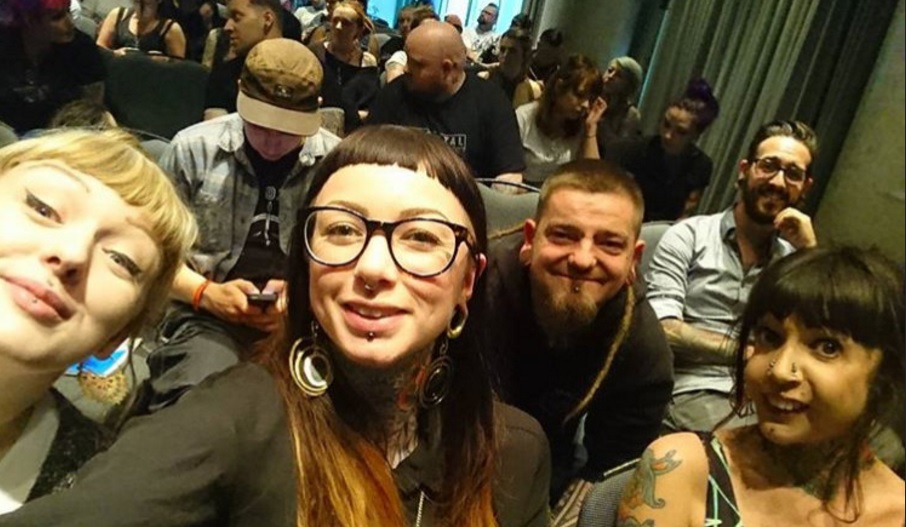 Altogether, the seminars, the crowd, the location and the attendees mixed like a basket of kittens! – Some moments were calm, others had tons of energy and one way or another everything worked. Personally, I can't wait till next year and couldn't be prouder of the board and what has been accomplished in such a short time. But there is no chance it would have gone nearly so well without the support of the speakers and the APP as a whole. Three of our six board members have been APP scholars to the Vegas conference in the last few years. Providing a whopping opportunity to learn and see behind the scenes on how to organize such an event. Who knows what next year has install for us but if the growth and support from our first to the second year suggest anything – its that there is a huge yearning for this progression in the UK