FGM?
A complex issue has surfaced in some Western nations, including the United Kingdom, about whether or not Female Genital Piercing (FGP) is "Female Genital Mutilation" ("FGM").
Most of us have a straightforward notion of what "Female Genital Mutilation" is and what it is not. Except, "FGM" is actually a very complex subject involving passionate and sometimes conflicting beliefs.
Why female genital piercing is NOT female genital mutilation
---
FGP
Choosing to pierce your body for adornment is an important decision.
Care should be taken in selecting a professional piercer whether you're
piercing an earlobe or clitoral hood.
---
What is the UKAPP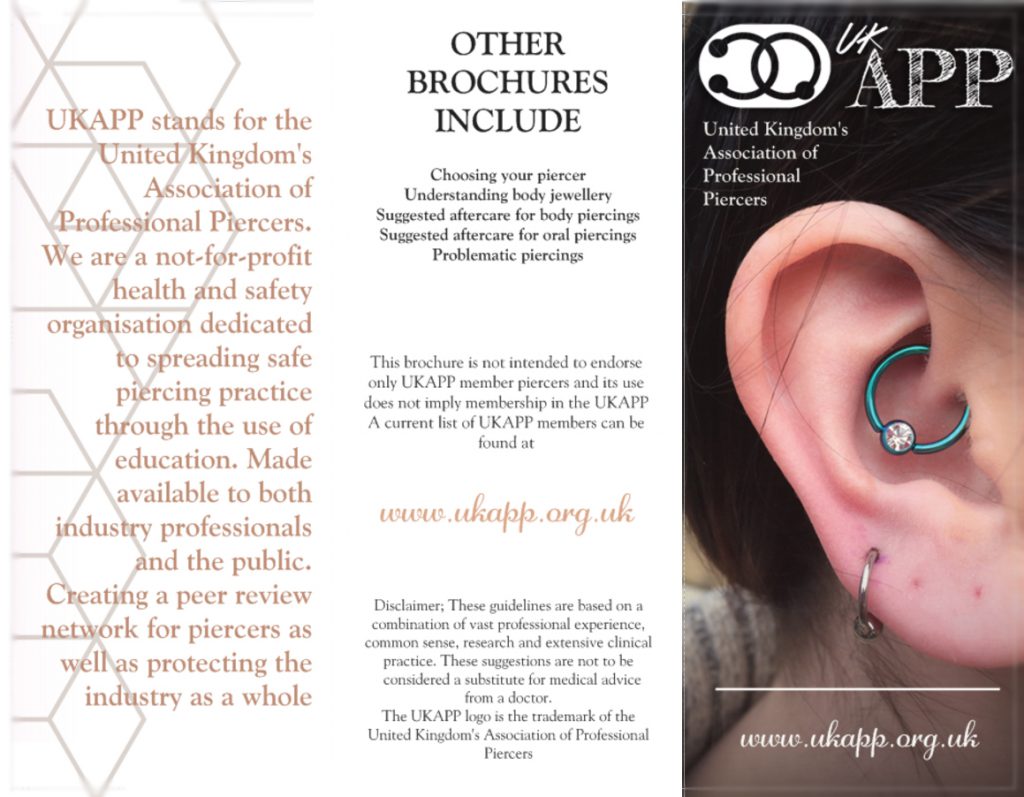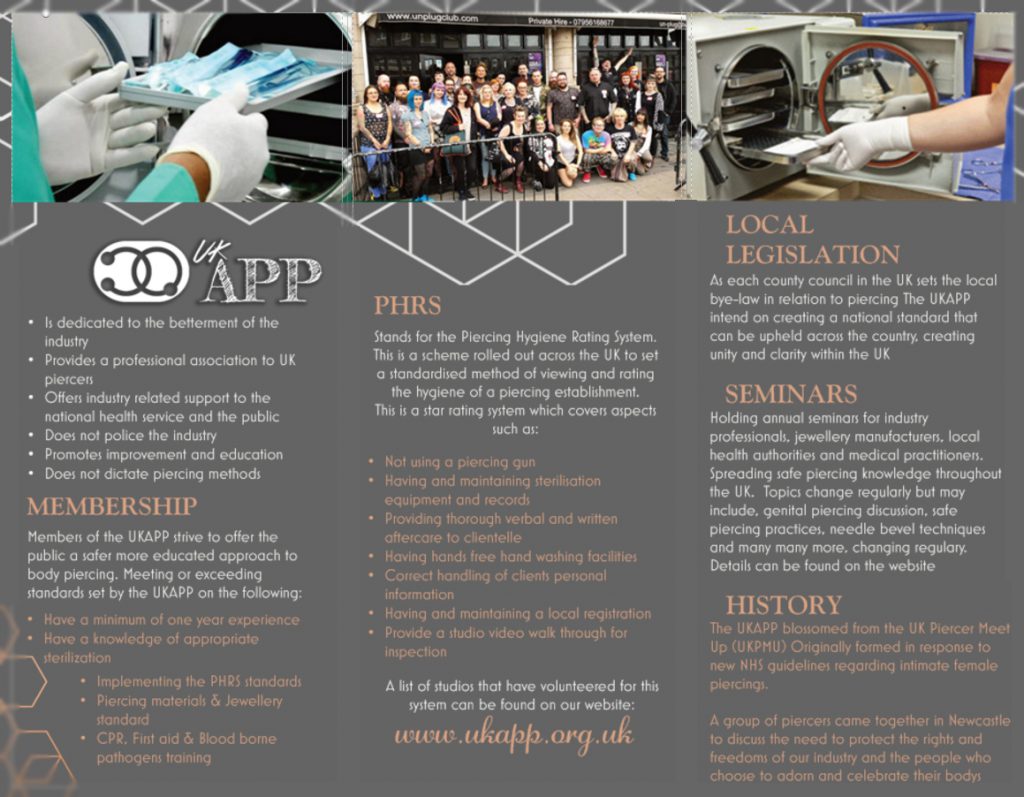 All of the information in our brochures (and on our Web site) is available for reprint and reuse according to the copyright terms listed below. We freely allow anyone who needs this information to use it and distribute it in any way they deem useful—we just ask that we are properly credited, the content is not altered, and the use is not a commercial one. (You can't re-sell our content)